Selected Articles
Exclusively for Contributors All articles submitted are subject to approval

A superbly documented article supported by Ms. Hoeven's vast resources of research which she diligently cited.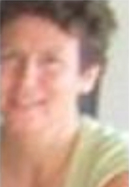 BIO: Adrie van der Hoeven was born in the Netherlands. She graduated at the Technical University of Delft, as physicist MSc. After having done biophysical research at the Medical Faculty in Rotterdam, she got employed in the health care for the hearing impaired in a hospital in The Hague and in an audiological centre in Rotterdam. At the moment she has a job in a hospital near Utrecht. Having learned Greek and Latin in high school, she got interested in the Bible and learned some Hebrew. Her biblical research started in 1994, and her interest in the Shroud of Turin some years later. She is a Roman-Catholic.


---
Internal selvedge in starched and dyed temple mantle –
No invisible repair in Turin Shroud – No Maillard reaction
Statements and opinions expressed in articles, reviews and other materials herein are those of the authors; the editors and publishers.
These articles do not necessarily represent the views of the Holy Shroud Guild ppf